Meet Matt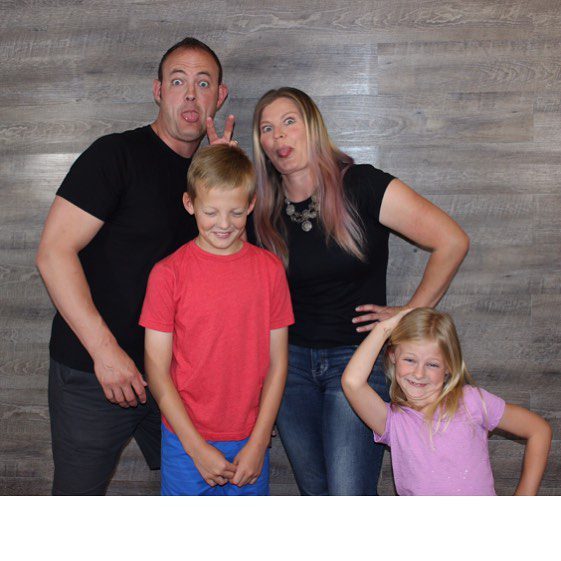 Matt Shoup is a husband, father, entrepreneur and small business leadership expert, Spain aficionado, aspiring paella chef, spanish coffee (café con leche) lover, and Brazilian Jiu Jitsu brown belt under Rigan Machado.
Matt started his first business at 9 years old, and has spent the last 30 years of his life building companies. While doing so he discovered his true passion within these companies: people!  Matt loves people. He loves leading people, inspiring people, growing people, and pouring into people. Matt challenges every person he comes in contact with to live an excellent life and leave an excellent story behind.

Although Matt started his first business at the age of 9, his first official company was founded in 2005. After being fired by a local bank as a mortgage loan originator in March of 2005, Matt founded M & E Painting. He did so with the last $100 he had to his name, while being close to $200,000 in personal debt.
Since 2005, M & E Painting has established itself as on of the most recognizable brands and one of the largest residential paint contracting companies in Northern Colorado. They have painted for thousands of Northern Colorado homeowners, generated tens of millions of dollars in revenue and have massively invested in the Northern Colorado community founding their Free Paint Makeover Program. M & E Painting and Matt have received dozens of local, state, national and international business awards including:
(2010) Matt was named one of the Top 5 Most Influential Young Professionals in Colorado by Colorado Biz Magazine.
(2010 and 2011) M & E Painting made it's way onto the INC5000 List as one of America's Fastest Growing Companies.
(2011) INC Magazine and Winning Workplaces named M & E Painting A Top Small Workplace in the Country
(2012) Matt was awarded the Colorado State University Distinguished Alumni Gold Award "Alumni of the Past Decade"
(2017) M & E Painting won the Better Business Bureau Torch Awards for Business Ethics.
As Matt continued to grow M & E Painting, he realized he was excellent at business, but awful with leadership.  He quickly realized that his company was growing, but he was not growing, leading, or developing others; he realized he was the bottleneck in the company's success and continued growth.  Once Matt discovered this, he set out on a journey to vastly improve his leadership.  Along this journey, he not only discovered how to improve his leadership but that of others as well.
Along the way, Matt has founded and runs (along with his rockstar leadership team) a total of seven organizations including M & E Painting, M & E Roofing Solutions, MattShoup.com, RiRy, Makers of the Pirate Patch, M & E Real Estate Ventures, Northern Colorado Jiu Jitsu, and Sevilla Holdings.
Matt is also very excited about soon launching The M & E Foundation which will be unveiled in August 2020.