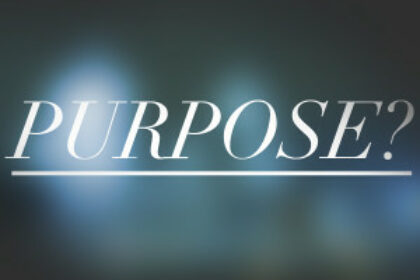 We get one shot to live life and live it well. Finding purpose and significance is a journey we all take as humans. When I found mine, it completely changed the trajectory of my life. Finding my purpose was no easy task; it was and still continues to be a journey. Things have been revealed to me that I know I must lean into, and some things are still being revealed.
Many people have asked me how I found my purpose. Here are a few thoughts to consider as I encourage you to take your own journey towards purpose.
If you were given a billion dollars tomorrow, what would you eliminate from your life?
What fills you with so much joy and happiness that you would do it all day for free?
What are your talents and unique wirings?
What story do you want to leave behind? What impact do you want to leave for this world?
What value do you being to the world that only you bring?
What part of your story and life makes other's stories and lives better?
These questions are just a starting point in your journey towards purpose.  The question now is this: are you ready to take the next steps of the journey?
To get caffeinated with me on a weekly basis, click on the coffee cup to the right.  When you do, I will send you a free business building tool kit packed full of resources to help you run and live your business and life with excellence.