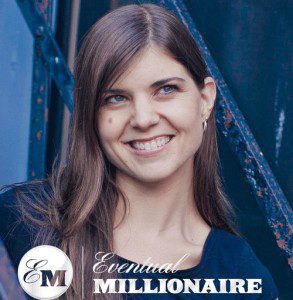 I have sent you to this page because you either work on our rockstar team, or are considering doing so.  My good friend Matt Shoup (check out his interview here) not only gifted me some Spanish coffee, but also has gifted me the access to use his very insightful, informative and plain old fun tools he uses to help others discover their unique leadership style.
As we continue our journey together, I would love for you to take each of his two surveys.  You will be emailed 2 different and unique 20 page reports with the results of your surveys.  I promise you will have lots of fun and learn a lot about yourself as well as how you will play a key role in growing Eventual Millionaire.
Check out a video of Matt speaking and sharing his most embarrassing moment ever while living overseas in Spain.  This moment perfectly describes the premise of his workshop.  Plus it is pretty hilarious.
Here are a few key reminders about the surveys:
These are surveys, not tests. There are no right or wrong answers.
Answer with the first and most natural response that comes to mind.
Do not over think the survey questions!
If English is not your first language, note the options to take these surveys in Arabic, Spanish, French, German, Portuguese, Swedish, Turkish, Hungarian, and Dutch. Choose based on your comfort level with the English language or your native language.
While you are taking the surveys, be sure that you are in an quiet environment where you will not be distracted.
Do not have anyone take the surveys with you and/or give you feedback while you are taking them.
Each survey should only take you 5-7 minutes.
Have lots of fun!
Click on each one of the links below to take the surveys: