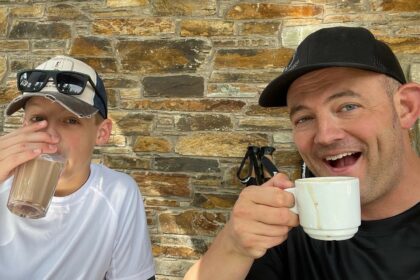 A Small Act of Kindness Can Bring Massive Joy And Happiness To Others.
I recently hiked the last 115 km/72 miles of the Camino de Sanitago in Spain with my son, Riley.  This adventure was filled with many memories that Riley and I will cherish for the rest of our lives.  Along this 6-day journey we learned many lessons that I promised I would share and expand on in the coming week's blog.  Last week's blog titled: Leadership Lessons from the Camino de Santiago touched on the list of lessons.  In the coming week's blogs, I will expand on each lesson sharing some of our most memorable stories from our journey.
This week's lesson:
A Small Act of Kindness Can Bring Massive Joy And Happiness To Others.
 In 2019, Riley and I came to the conclusion that we would travel to Spain together and walk the Camino de Santiago together when we did so. Because he observed how much fun I had hiked this very same portion of the path over the summer of 2019, we came to the conclusion that we should do this. When I got back home, I told everyone about the beautiful people I met, the breathtaking scenery, the calm and serenity I found in nature, the delicious food, and the incredible experiences I had along the way.
After I got back home, I told everyone about the excruciating amounts of physical suffering that I had gone through on the Camino de Santiago at each and every single step (close to 200,000 of them). After the first day of hiking, it felt like somebody was stabbing my right knee every time I took a step. This sensation lasted for the whole second day. The discomfort eventually moved to my left knee as well. The intense physical agony that accompanied the trek was almost overwhelming and distorted the experience for me, despite the fact that I enjoyed a lot of enjoyment and joy while hiking the Camino de Santiago in 2019.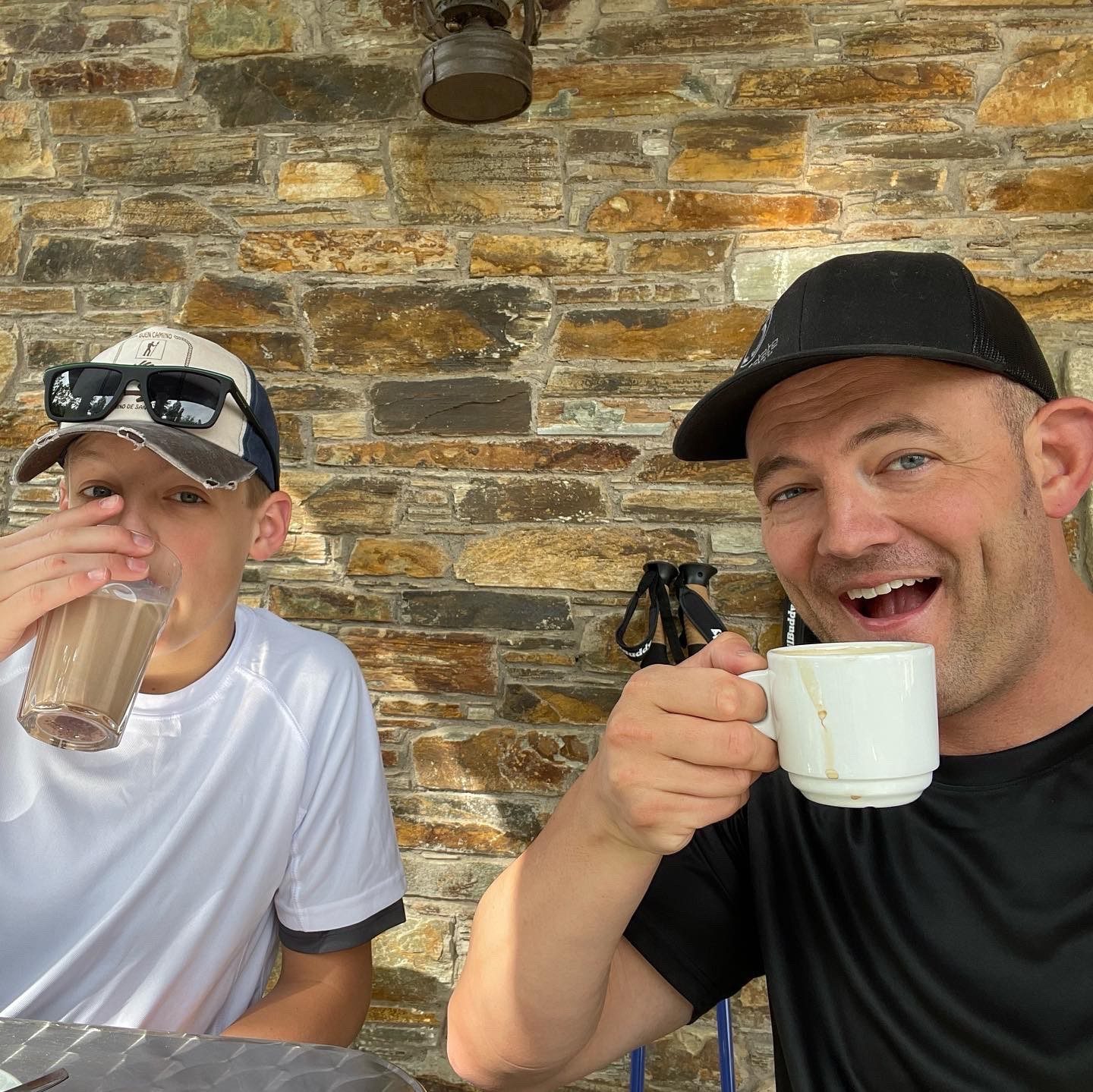 As I prepared for our hike in 2022, I ensured I had done everything to prevent my knees from going through the same experience and pain again. I went to physical therapy, stretched, broke in a new pair of shoes, and packed a number of items such as foam rollers, knee braces and kinesotape. I also decided to bring along a Theragun, a small handheld massage gun that packs quite the punch, and can give quick relief to sore, tight muscles.
In the days leading up to the Camino, I ensured I was using the gun to loosen my muscles and prepare for the journey. I also committed to stopping along the journey every 2-3 miles to take a quick break and work the gun on my knees, legs, and IT bands.
On the first day of our journey, after Riley and I had walked the first three kilometers of the Camino de Santiago, we came upon a quaint little café situated in the rolling hills of Northern Spain. After going inside, placing our drink and food orders, and finding a table on the patio, we took our first break of the day. I emptied the contents of my rucksack, removed my Theragun, and started stroking both of my legs. The neighboring tables were filled with individuals who peered at this device with surprise and amazement on their faces. It appeared that the majority of them had never encountered anything like this before and expressed a desire to possess one of their very own.
Straight across from us was a table of four Spanish women in their mid to late 60's, early 70's. One of the women, Niebla, looked on with amazement. Along with the amazement, I could see that she was in pain as she attempted to stretch her legs. Understand this pain, I offered the Theragun to her.
I explained it to her and she agreed without hesitation right away. She worked the knots out of the muscles in her legs, arms, neck, and back while seated for around five minutes. She did a fantastic job of seizing the opportunity! After she had finished, she thanked me and handed me back the Theragun while wearing a broad smile on her face. After that, she got up and went back to her table, where she told her pals, giddy with pleasure and happiness, how much better she felt.
Riley and I finished out drinks and snacks, grabbed our hiking poles, and headed back onto the Camino. We said "adios" to NIebla and her friends and hiked a few more miles to the next stop.
Guess who we ran into there? Niebla! And her friends.
When she saw me, her faced lit up in a big smile as she greeted me. I handed her the gun again and she began to massage her legs, neck and arms. She thanked me again with a high five and massive smile.
Riley and I continued running into Niebla for the next four days of the Camino. Every time she saw me, I offered her and her friends the gun, and they gladly accepted the gesture.
On the fourth day, I had a little bit of time to connect with her and her friends, and during that time, they shared with me how much they appreciated the gesture and how that small act of kindness brought them so much happiness as well as a reduction in the physical pain that is common along the Camino.
After that day, I did not run into her or her friends again. However, that memory is one of my favorite memories from the Camino.
Keep in mind that the act of giving and sharing one's self, one's skill sets, and one's resources may offer tremendous amounts of joy and satisfaction to other people as you move forward in life, in leadership, business, in relationships, and in whatever other kind of journey or Camino you are on.
Challenging and encouraging you to give of yourself with open hands and an open heart.
3 things:
I love you.
I believe in you.
You've got this.
Now, go get it!