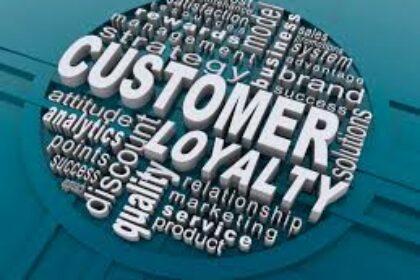 8 Customer Service Tips to Help You Grow Your Business
As I coach entrepreneurs, CEOs and business leaders all over the world, I get this question a lot.  "What are the big things you did to grow your company?"  There are many things I have done in many facets to grow my company, but this is the one thing I always share.  Your business will only grow to the degree that you serve and inspire your customers.  Without raving fans and excited promoters of your brand, it will not last.  As I have spent the last decade growing M & E Painting, and now growing MattShoup.com, here are my top 8 tried and true customer service tidbits to grow a base of raving fans that keep coming back for more.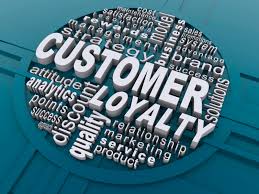 Smile when you speak to and interact with your customers. The energy, emotion and output that you share will come across with more positivity.  Notice their reaction the next time you sincerely smile when you are interacting with a customer, and take note of your reaction when someone serving you is smiling vs. not.
It has been said that hearing your own first name is one of the sweetest sounds in language, so when you are speaking to a customer, call them by their first name.
Drop in an unexpected freebee from time to time. As M & E Painting has grown, we would give unexpected free services or small extra add-ons that went a long way.  For example, one cold, snowy day we were painting the interior of a customer's home. As we were reloading the ladders to the van, we noticed the drive had not been shoveled yet.  Two of our crew members quickly shoveled her drive.
One of the quickest ways to impress is to always under promise then over deliver. When you set an expectation and don't meet it, bad things happen.  Set it and meet it, you are just like every other company doing what you are supposed to do.  Where you will set yourself apart is when you set an expectation and then go above and beyond.
Think people not profit. Too many times, I see companies focus on projections, profits, quotas and margins.  While this is important, many seem to forget that what makes all these things happen is serving people.  Keep in mind the true needs and desires of your customers, and focus on those first.  Think of your business as a vehicle to make a person's life better, and put all your attention and energy into that.  Look for ways to always be serving and bringing value to your customer's life.
Understand human behavior. All people are wired to behave differently.  Think of this wiring as a specific language one speaks as they behave.  Some make quick decisions, some slow.  Some people are introverted vs. extroverted.  Some focus on the task at hand while others consider the people involved. When you can learn the language your customer speaks and adapt to it, you can make their life better, thus making your business better.  Click here to learn more about how this quick FREE assessment can tell you what language you speak in business and leadership.
It is easy to take 100% ownership, accountability and responsibility when things go right. Now, take that same 100% when things go wrong.  I once painted a house I was not supposed to (watch the video about it here).  Imagine that look on that customer's face, well, he really wasn't a customer, when he pulled up the driveway to his half painted house! I had to own up to the big mistake I made.  There were a few brief moments when I thought he was going to kill me, but when that settled down, he was appreciative and thankful that we made the mistake right and fixed his home.  When you drop the ball, pick it up, hit a home run and make things right.  This is where your true character and real values will shine through.
Remember, some people will never be happy. Choose your customers wisely.  If you have done all of the first seven things phenomenally, and your customer still is unhappy, they may never be happy.  It is completely okay to let a customer go.
As you undertake the daily adventure of business, keep these 8 tips in mind.  When you become an expert at these, your business will thrive and you will create raving fans for life.
I would love to hear stories and feedback of people who have implemented these strategies and what your results have been.  Also, are there any other ideas you have implemented with great success? I would love to hear them. Please post a comment down below.