How to Lead When Things Don't Go As Planned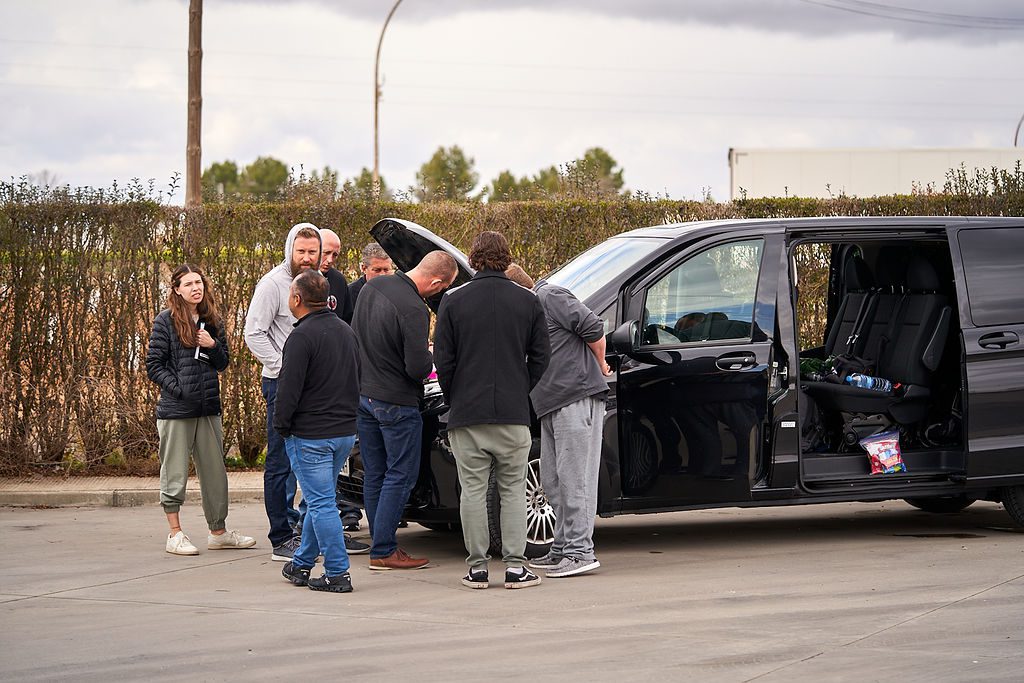 When we decided to take our company's leadership team to Spain for a weeklong leadership immersion retreat, we knew there would be a lot of planning involved.  In the months leading up to our Ultimate Immersion Experience, the planning team, consisting of my wife, Emily, Marketing and Events Manager, Danielle, and Executive Assistant, Frances, spent countless hours ensuring every single minute of the retreat was well planned out, intentional, and purposeful. Each item in the itinerary was something near and dear to my heart that I was very much looking forward to sharing with the team.
The Ultimate Immersion Experience is a 7-day experience, this time in Spain, designed to lead a team of small business owners and leaders through a series of events, challenges and experiences all designed to push them massively out of their comfort zones, and drive them to discover, improve, realize and take hold of their leadership potential.  It is meant to teach them about leadership through experiencing leadership. Throughout this journey, the group also experienced much of what Spain has to offer, such as the fun, sun, food, cuisine, history and culture.
The planning team and I reviewed the master itinerary repeatedly as we approached the day the team would arrive to Spain.  Leading into the experience, I was very excited about all the events of the coming week and felt very confident that our plan would execute perfectly.
One of the experiences I was most looking forward to was planned for the second to last day of the retreat.  This experience was to involve some fun, sun, and a team oriented, very physical challenge, all to occur on the Mediterranean!  This experience was also designed to be one of the team leadership challenges to close out our time together in a very meaningful way.  This was an experience I had completed during a previous trip to Spain, and I was very much looking forward to how this would bring the team together and grow them in their leadership.
Two days before the event was to occur, I was informed that this experience would have to be cancelled due to weather conditions.  I was devastated! As I was able to really step back and look at it, I realized that this was a very important reminder for me that things do not always go as planned.  When this happens, there are some critical things a small business owner, entrepreneur and leader must remember.
1.      It is okay that things do not always go as planned.  Embrace it, own it, accept it. Many things are out of your control. Remember, you can't control what you can't control. Also keep in mind, that things happen for a reason.
2.      What you can control is how you respond to circumstances when things do not go as planned, you get the rug pulled out from under you, or you need to make a massive shift in direction and trajectory.
3.      Remember the overall purpose and why of what you are working towards, and then evaluate the other ways you can accomplish this purpose.
4.      Once you evaluate and decide how you can accomplish this purpose in different ways, move forward with the new plans.
5.      Reflect on and appreciate the fact that you were able to face adversity, make a shift, and execute on a new plan.
6.      Remember, that many times the new plan may end up being better than the original plan!
Curious what we ended up doing?
We ended up heading down to the Guadalquivir River in Sevilla to release the things that were ultimately holding us back from living and leading our best lives, and it turned out to be one of the most memorable, impactful and life changing experiences for myself and the team.  It was the perfect and most amazing wrap up of our week together in Spain, and I am so happy that things did not go as originally planned.
(Click on last week's blog titled "What is Preventing Your Leadership Growth?" to read more about the experience and how it played out.)
Remember 3 things:
I love you.
I believe in you.
You've got this.
Now, go get it!