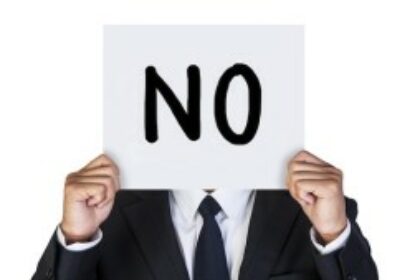 Entrepreneurs must sell something for business to happen. We sell a vision, an idea, a product or a service. Creating an environment where sales happen and the sales mentality is ingrained in the company culture is required for a business to thrive.
Here is one simple way to close more sales and to get the big 'yes'. Go for 'no'! Go for 'no' as many times as possible. As entrepreneurs, salespeople and humans, we get a little tinge of personal offense and stinging when somebody tells us 'no', or at least this is the case for me. We can at times be scared to ask for fear of being told 'no'.
Sales is about creating and fostering relationships, serving others, and offering a product or service that eliminates a pain and makes a life easier.  As that happens, sales can be tracked, measured and scaled with ratios.  There are always a certain number people who say 'no' before someone says 'yes'.
Want to close more and sell more? Go for 'no', and/or 'no for now'.  When you do, you will get one step closer to the 'yes' you are looking for.
To get caffeinated with me on a weekly basis, click on the coffee cup to the right.  When you do, I will send you a free business building tool kit, packed full of resources to help you run your business and life with excellence.  Let's do business and life on purpose and with purpose.