Entrepreneurs hear voices.  Some inspire and empower us.  Some are nasty, uninspiring, and ultimately take us off our journey of moving towards purpose and success. Being an entrepreneur is an uphill battle and an amazing, inspiring adventure all at the same time!  As we take that journey, make sure you never listen to these nasty little voices that creep into your mind, life, business and heart.
Have you ever heard these?
You are going to fail! You are a failure! Quit now before you fail big time! You are not good enough! People are not going to buy what you are selling! Maybe you should go back to working for somebody! This thing is not making money, why do you keep doing it! This is not really your purpose! Quit while you are ahead! Look at your bank account, your net worth is your self worth! You are worth nothing! You don't bring value!
I have heard these voices in my life and journey as a man, leader and entrepreneur.  At times, they scream loudly, at times they are a faint whisper.
Do you listen to these voices?  What happens when you do? How do you capture them and eliminate them form your life?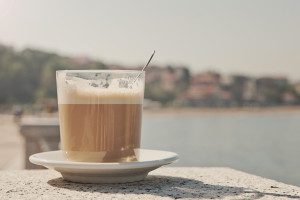 To continue to get caffeinated with me on a weekly basis, click on the coffee cup to the right.  When you do, I will send you a free business building tool kit, packed full of resources to help you run your business and life with excellence.  Let's do business and life on purpose and with purpose.