What does it take to win in entrepreneurship?  What are the common traits a successful and impactful entrepreneur possess?  Over the years of meeting, learning about and spending time with some of the world's most amazing entrepreneurs, here is what I have determined rings true for all of them.
Passion. If you were paid a billion dollars tomorrow, what would you wake up and do anyway?  Entrepreneurs that both know this and build a business around this are the ones that win.
People. You can not do it alone.  Entrepreneurs that understand people, lead people and ultimately inspire the people that serve them are the ones that win.  How well do you understand people and what makes them tick at the core?
Persistence.  Most entrepreneurs that are the "over night sensation and success" took years and even decades to get there.  They failed and then reinvented, fell and then stood back up, believed when nobody else did.  No matter what, they put one foot in front of the other day after day until they won.  Are you doing the same?
Process. A system and procedure for business is a must.  Large and impactful companies are only grown and scaled when there is a detailed process, system and protocol that can be replicated and followed.  Many entrepreneurs are not wired to follow process, yet they have people in place to make this happen.  What process do you have in your business?
Practice. A black belt is not earned overnight.  An entrepreneur that comes across so smooth, so confident, so poised, and with such excellence in their trade, craft or skill set has spent thousands to tens of thousands of hours perfecting it.  What are you pouring thousands of hours into?
Profit. Profit and cash are the lifeblood of any organization.  Without it, that organization will not continue.  One way profit is measured is in dollars, which is the measurement of how well you served.  There are also immeasurable components of profit, like culture.  How profitable are you?  How do you measure the immeasurable things like culture?
Purpose. I have met, as well as have been the entrepreneur who accomplished the above 6 P's yet felt empty inside.  Without purpose, what is the point of winning?  When I accomplished the first 6 P's I was successful.  When I found my purpose, I then became impactful.  What is your purpose?  Why do you exist in one statement?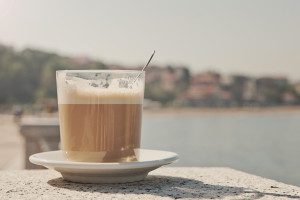 I exist to inspire and ignite others to own and live their real story with excellence.
Click on the coffee cup to the right to get caffeinated with me on a weekly basis.  When you do, I will send you a couple of business building tools right away.  I will also drip and drop you a weekly email packed full of inspiration, ignition and practical wisdom for your business and life.