Tuesday, 02 February 2016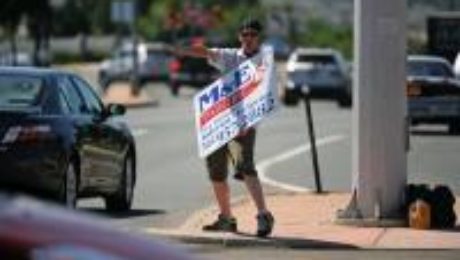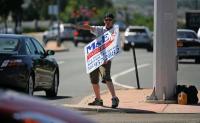 Will this marketing idea work? The entrepreneurs I coach ask me this question all the time.  The always intriguing question of where to spend time, energy and resources to ensure people reach out to get to know and buy from us, keeps us up at night. When an entrepreneur asks me this question the term marketing becomes synonymous with advertising and public relations (PR).  All three words are loosely thrown around with an assumption they are the same thing. As I dig into this topic and share experiences, I make sure the three different words are clearly defined to ensure an entrepreneur understands exactally what they want to work.
"Will this marketing idea work?", really means: "Will my investment of time, energy, money, and people resources produce business now, and forever?"
Marketing is the communication of your message, idea, product, service, company and its culture to your market.  This can be done through various types of communication methods, such as visual, written, auditory, and tactical.  These methods can be combined to form a type of media to communicate your message, such as radio, television, YouTube, the M & E Painting Sign Guy, helping an old lady across the street while wearing your logo on your companies hat, your company landing in the newspaper (hopefully the business section not the police blotter), on television, writing a book, etc.  There are hundreds of medias to communicate your message, and there are two vehicles through which they travel, but only one of these two vehicles, in my experience, works better and long term.
The broke down, rusted out vehicle is paid advertising: your company paying another company (lots of money) to craft a message, offer, coupon, etc. to distribute to your market. Paid advertising does not build trust, it creates awareness.  It is expensive and sucks money as you scale your business. It is a crowded, loud and busy space filled with sharks trying to eat each the same piece of flesh falling to the bottom of the ocean; and, it is just you talking about yourself. (Truth be told, paid advertising does create exposure, so if that's all you are looking for, this method would work for you.)
The reliable, always running vehicle that builds trust, elevates you and creates faith in your brand is PR, or public relations. PR gets others talking about you so you can stop talking about yourself.  The only investment here is a little time, a great story, and simple action steps that when repeated daily will land you the most credible, trust building exposure for you and your brand. The space is vast, filled with opportunity and is not crowded at all.  As other sharks fight at the bottom for the scraps of flesh falling their way, remember the scraps are produced because PR is that first big meaty chunk sitting at the top of the surface that the informed entrepreneurs grab and chomp up.
Example: Emily and I were featured in Entrepreneur Magazine in August of 2010.  This was a full color piece, with a story (PR) about our company in one of the leading entrepreneurial publications in the world.  We paid $0 for this.  A few pages over, a large franchise company ran a paid piece (advertising) costing roughly $80,000.  Same time, same full color, same full page, same magazine, same audience.  What did I spend? I spent 15 minutes to land this, plus 90 minutes for a really cool and fun photo shoot.
Will this marketing idea work?  What is your intended outcome for building your brand?  What message do you want to communicate to your customers?  How much do you want to pay for it?  Would you pay for it if you could get it for free?  Do you want short term purchase action, long term trust in your brand or both?  Do you want to compete with lots of companies and lots of $$$ trying grab the same customer's attention? Do you want the big, fat, meaty piece of business, and will you swim to the top to grab it, or would you prefer to fight at the bottom, expending time, energy, lots of money to fight the other sharks? If you want to fight sharks, remember which shark will always win and what that shark must have in the bank. Remember: no matter how much money you put into that old, broken down, rusted vehicle, it ultimately breaks down on you, leaving you feeling abandoned.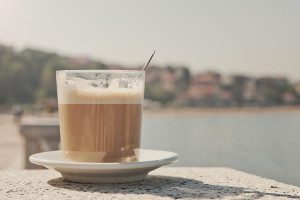 Of course, I would never write this blog and not leave you with a way to find out how I landed this big piece of meaty magazine tastiness.  Click on the coffee cup and get caffeinated with me on a weekly basis. When you do, I will send you a workbook that details exactally how M & E Painting and I landed some of the countries most coveted small business and entrepreneur awards, and received millions of dollars of exposure for FREE.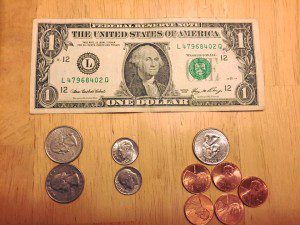 One crucial outcome for every entrepreneur is to make a profit.  Every time I coach an entrepreneur running a small business, profit is one of the first topics we review and discuss. When discussed, they always ask how to be more profitable.  A business that does not make a consistent profit fails.  I remember just over a decade ago, I was $172,ooo in personal debt when I founded M & E Painting with the last $100 I had to spend.  Over 11 years, our company has become (and still is) one of the fastest growing, best places to work, and most profitable within our industry.  My personal financial snapshot has changed dramatically; one of the key reasons is my desire and intense focus to be profitable.
I have spoken to, coached and mentored entrepreneurs from all different industries.  The ones who really win in business and life have a consistent theme running surrounding profit. Below are some of the themes, habits and observations surrounding small business and entrepreneurial profit success stories. My hope is that you can use them to be more profitable in your company and life.
The way you manage one dollar is the same way you will manage a million dollars.  Entrepreneurs that consistently win with money completely understand the concept of a dollar and manage it at the one dollar level.  A hundred thousand, million or billion dollars is no different than one dollar, it just has more zeros.  Entrepreneurs that win with money make sure they spend less than they make, while being clear on what their keep vs. spend percentages are at the $1 level.  The day I realized this, and received clarity surrounding where my pennies were going, was when I could be clear on and control where my hundreds, thousands and hundred of thousands were going. How do you manage your dollar?  Where are your pennies going?
Entrepreneurs pay themselves first.  I remember hearing about the pay yourself first formula years ago. However, every year I always ran the same broken record and formula: Revenue minus Costs and Expenses equals Profit.  I was taking the leftovers.  When I read the book Profit First by Mike Michalowicz, it changed the way I viewed profit. Mike flips the script of the old broken, generally accepted accounting principal of paying yourself last and eating the scraps that fall from the entrepreneurial table. He encouraged me to pay myself, profit first and let my expense category eat the leftovers.  Now I am full! Do you pay yourself first?  How full are you?
Entrepreneurs that make tons of profit have had a significant experience with money showing them how unimportant it really is.  Profitable entrepreneurs have a story surrounding being impacted so deeply in regards to money that it changed their approach towards it, resulting in making tons more of it.  When their balance sheet changed in the blink of an eye, due to economy or bad money decision, they found where the real capital resided; they began to count and measure their self worth in things other than their net worth.  They realized that human capital, relational capital and their legacy is more valuable than all the money in the world. How important is money to you in relation to your legacy?
I have also experienced this revelation.  I remember hitting the financial goal I had of becoming a millionaire before age 30.  When this happened, I realized how unimportant the millions actually were.  That freedom and peace has allowed me to focus on the things that truly matter in my life and business, which is inspiring and igniting other entrepreneurs to own and run their organizations with excellence.  When I lean into my purpose, the money just happens.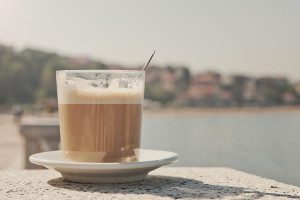 To get caffeinated with me on a weekly basis, be sure to click the coffee cup and subscribe to my newsletter and blog.  When you do, I will share more of my story with you as well as give you some really cool free tools you and other entrepreneurs can use to win in business.
Wednesday, 15 January 2014
Being an entrepreneur fills my mind, calendar and life with the things I must master and lead others to master. Some of these things are: Sales, marketing, customer service, accounting, conflict resolution, public speaking, public relations, human resources, hiring, firing, social media and the list goes on. One of the things that can slip through the cracks is the evaluation of the "Business is a two way street" value.
I was sitting with Eric Cooper, my Rockstar right hand man months ago sharing a value that I run by in business and life. Business is a two way street. As I was sharing this with him, he made a great and impactful comment. He said "Your customers should be as honored to do business with you as you are to do business with them and serve them". Are your customers, vendors, and team members just as honored to work with you as you are to serve them? Are you just as honored to serve and work for your team, vendors and customers as they are to work with you?
Business boils down to humans serving humans. Whether it is your company providing a service to a customer in exchange for money, or it is a vendor of your company serving your company with a product of service that you pay them for, the value is always the same. Both sides of the human to human interaction should be appreciative, honored, and thankful that each are working together. Each human in the interaction brings value to the other.
In my years in business, the best, longest lasting, and most loyal relationships (whether customer to company, company to team member, company to vendor) are built and continue when both sides of the transaction are thankful and appreciative of the other. They express this thankfulness and gratitude often and never take each other for granted.
If your company is not as thankful and grateful to a customer for their business as your customer is to your company, they may fire you! If your company continues to serve and work for a customer who is not grateful for what your company does, it may be time to fire them! Your company may have a vendor who is serving you and takes your business for granted. Do you have a team member who is excited and honored to serve you and a sincere appreciation is long overdue?
Run this question through all of the human to human interactions in your company. Make needed adjustments so that all people involved are appreciated for what they do to serve, for their time, their money, their effort, their skills and their dedication.