Become An Award Winning Company
Become an Award Winning Company: 7 Simple Steps to Unlock the Million Dollar Secret Every Entrepreneur Needs to Know.
Matt gives this book 4.2 stars. WHY?  He expects excellence.  This book was not excellent, but, it was pretty darn good.
Pros. After you read it, as long as you do the work, you will win small business awards and your brand will grow. You will receive hundreds, thousands, even millions of dollars of FREE brand exposure. The system is simple and easy. This book contains inspiring real stories from real small business owners. Easy to read. Matt does not use big words because he don't speak good English.
Cons: Bad book cover design. Too long of a title. No hardcover, no audible. Matt was a different Matt in 2011. Matt likes 2020 Matt better and you will too. He committed all the cardinal sins of writing a book, the major one being, he wrote it for himself, not his reader.
Here is a further synopsis.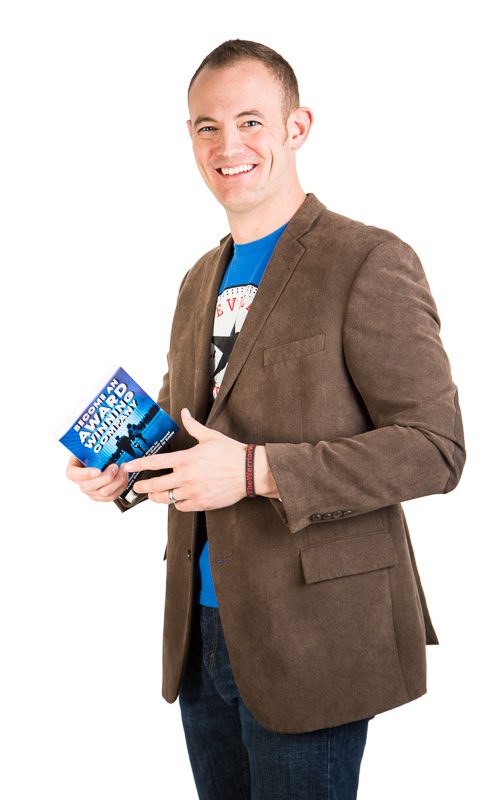 How nice would it be to have customers chasing you down for your products and services instead of the other way around?  Are you tired of wasting and spending money on marketing for your business that does not work?  Are you frustrated watching other companies gain millions of dollars of free marketing and PR exposure and watching their brands explode with ease (yes, this does happen)?  How would you benefit from networking with other award wining CEOs, entrepreneurs and business owners from all across the country?
If you could discover and apply a simple, fast and certain system to start winning business awards today, what would this do for your company? What would it mean if you could win and leverage these awards to attain all the goals discussed above?
Look no further than the book "Become an Award Winning Company".  Matt Shoup published this book in 2011 after spending years in the trenches of small business and marketing doing it all the wrong way.  Matt stumbled upon the awards world in 2009, and then quickly elevated his company and personal brand to rockstar status by creating a simple and easy system to win business awards.
Here is a video of Matt (when he had more hair) speaking (with note cards, another cardinal sin) about his book in 2011.