Do you want to grow your small business, make more profit, work less hours, and make an impact on others? Do you feel frustrated, burned out, and uninspired because you feel you have no time to run your business, let alone hire a business coach? Plus, have you seen how expensive and ineffective most business coaches are? Some give you the "rah rah" cheerleader motivation but deliver no actionable results. Others give you the process and action to follow but are boring as a brick? Does any of this sound familiar to you?
What if you could spend 3 minutes per day with an entrepreneur and small business owner who feels your pain, has experienced your struggle and knows exactly where you are at? What is, every day, this small business owner and coach gave you high intensity and passionate inspiration combined with practical action steps, speaking only from a standpoint of having done the same thing, not read about it in a book?
3 Minutes with Matt FREE Small Business Coaching will give you just that. Every day, watch a 3 minute video where Matt Shoup shares a problem he runs into with business owners, and gives an inspirational and practical solution to this problem. He shoots straight, has been there, done that and will lovingly challenge you to get to work!
Tune in by subscribing to this channel, get a pen and paper, take notes, be inspired and go grow your small business. Matt will be cheering you on and helping you execute every step of the way.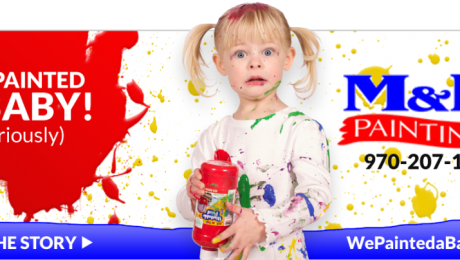 I am a keynote speaker for small business and speak on the topic of marketing and how to market to grow your business. Most entrepreneurs have been taught wrong when it comes to marketing. Business is as simple as humans serving humans. Understand humans, understand business. In this free small business coaching session of 3 minutes with Matt, I share why it is important to market your mistakes. I shared my painted baby story. You have one too. What is it? Capture, craft, and communicate it. Doing so will build real trust with your clients, team and community.