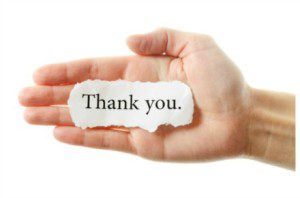 Entrepreneurs are always searching for how to improve customer service, which seems to be more of a lost art these days. Basic customer service tells you, the entrepreneur, to thank your customers and appreciate them for their purchase, their time, and their investment in your product or service.  As you grow your team, this basic concept is then passed down to them, so on and so forth. When customers are consistently thanked and appreciated with sincerity and passion, it becomes one piece of the formula to keep them coming back to your company.
Here is the traditional 'thank you script' you may have learned:
"Thank you so much for stopping in today; I appreciate your business."
One thing that is missing in customer service is a slight flip of the "thank you" script that, the first time I was on the receiving end of, made me feel like a million bucks. Here is it:
"Thank you so much for stopping in today; I appreciate you!"
Are you appreciating your customers or their purchase?  Are you appreciating the person or the profit?  Are you appreciating your customer for who they are or what they do?  Both are important, but one really connects at the heart level with a person.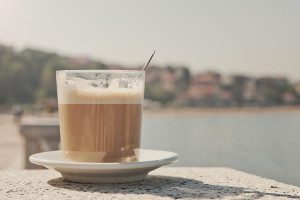 Click on the coffee cup to the right to get caffeinated with me on a weekly basis.  When you do, I will send you a couple of free business building tools right away.  I will also drip and drop you a weekly email packed full of inspiration, ignition and practical wisdom for your business and life.